Yay! Polkadots is not only for New year, it's perfect for summer too!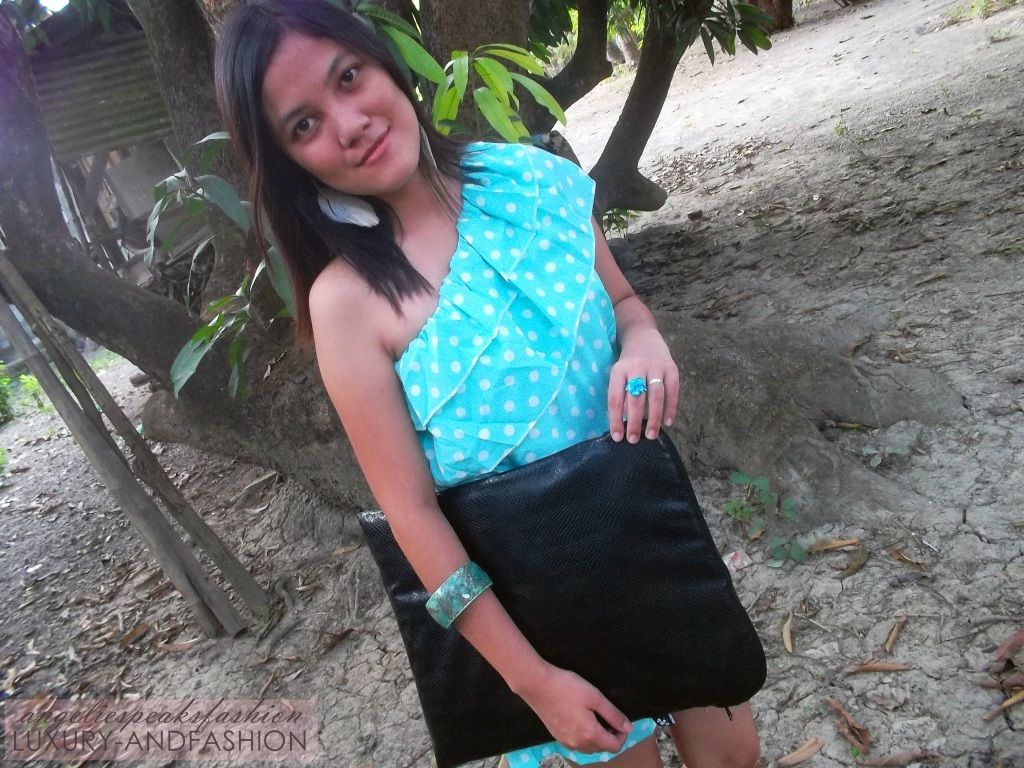 Asymmetric Jumpshorts from Suelin Fashion, Feather Earrings from Elaisa, Bangle from Robinsons Department Store, Blue Ring from Vente (what? I love cheap finds! haha.), Laptop Sleeve from Coverbee
You might say, who on earth would bring a laptop in that kind of place? Well, Hi! Me. 🙂 I carry my laptop everywhere I go, I don't mind the weight 'cause it feels like something is wrong when I don't bring it with me.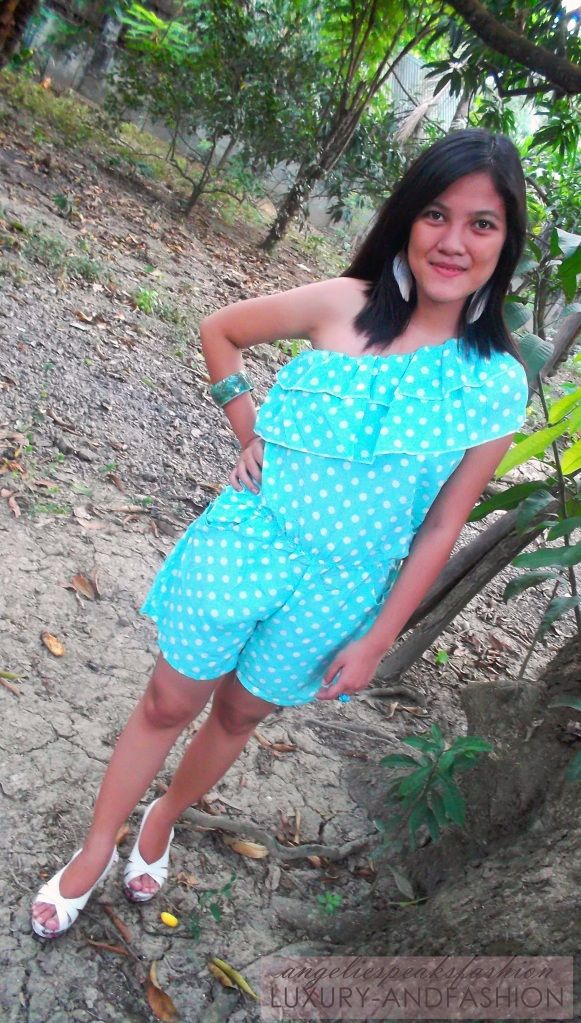 Don't you just love how the Jumpshort looks fresh and cool? Its so stylish yet so comfy too! Thanks to Suelin Fashion! They got wide variety of apparels perfect for summer, Visit their shop now!


Hey! Take a look at this laptop sleeve from Coverbee, don't you find it classy? I like the snakeskin texture. As what they say, Snake is the new Cheetah! 🙂 Haha! Anyways, Enough for the sleeve, I'll post a more detailed review about it soon, watch out!