Revlon is already a renowned company so I don't think it needs further introduction, Let's just talk about the shades I got. Thank you Eman, the new PR Marketing Manager of Revlon Philippines, for sending me these! 🙂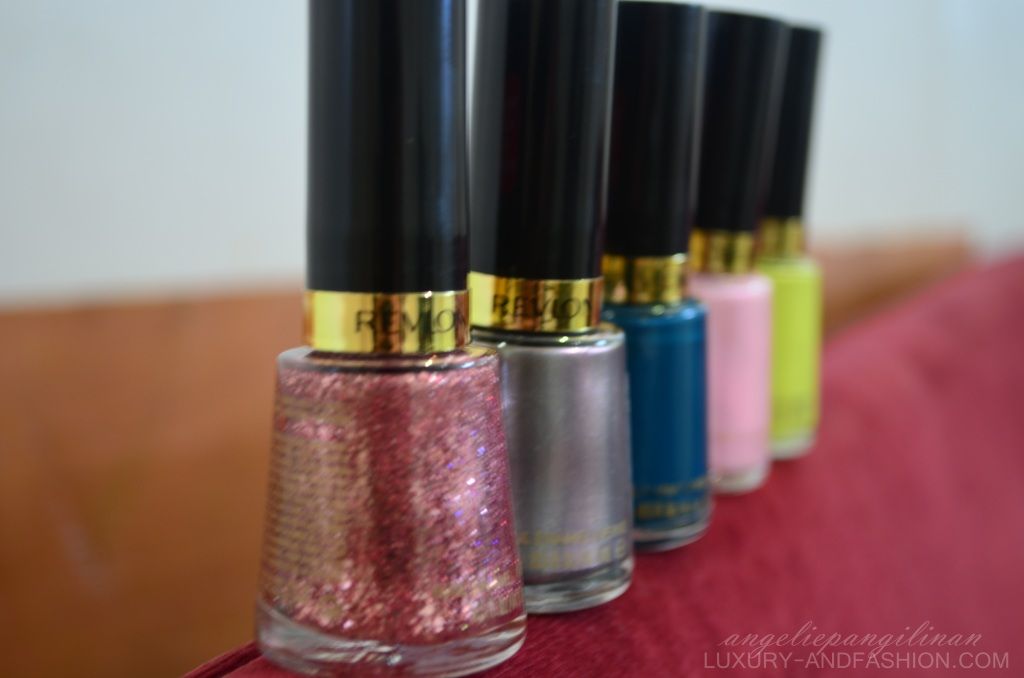 Don't you find them all pretty? I definitely love all these shades. I can't thank Emman enough. He's so generous to send these!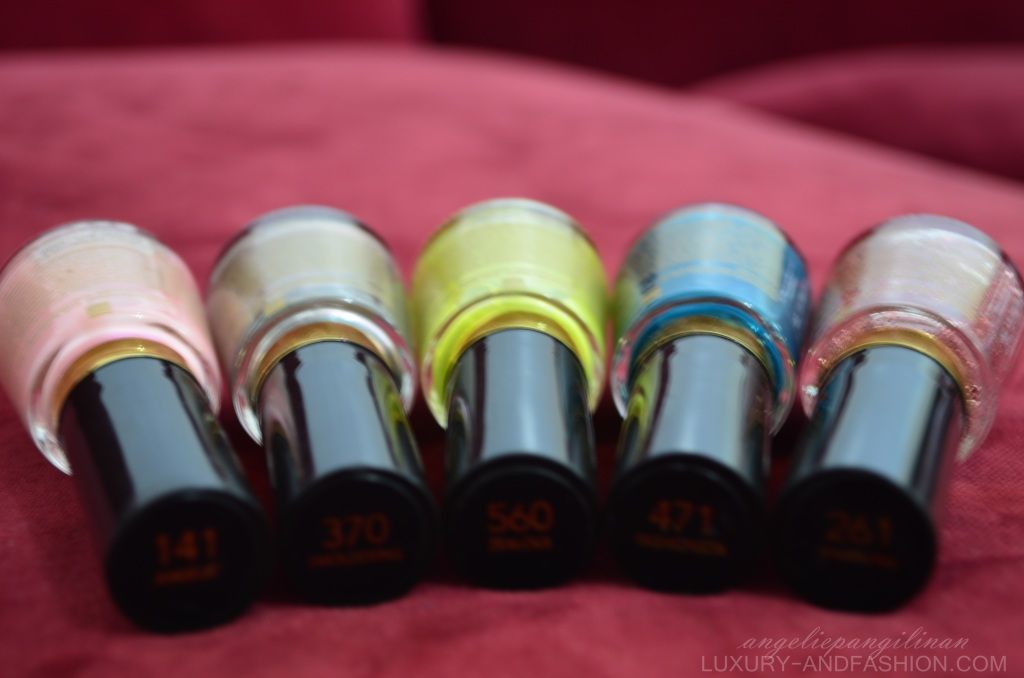 These New shades from Revlon nail polish looks so good right? Revlon polishes are of high quality too, it doesn't chip off easily. I love it!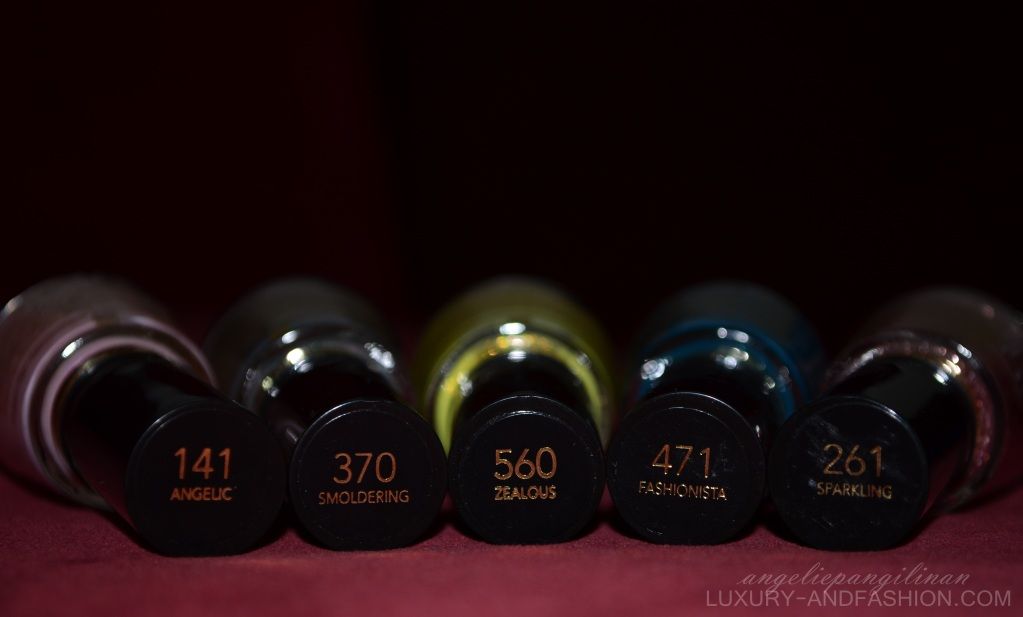 Let me give you a sum up about these shades..
141 Angelic – it's light pink in color, it look simple & demure yet fashionable 🙂
370 Smoldering – it has a chromatic effect and it looks so good on nails. 🙂

560 Zealous – it looks some sort of yellow green when still on the bottle, but its color is more of a yellow when applied on nails. This color is perfect for summer!

471 Fashionista – This one's my favorite, it has this blue green color. Ohh, I can't deny my love for blue green. It's so fashionable, as what the name says. 😀
261 Sparkling – As what the name says, it sparkles! Haha. This nail polish is the perfect example of glittery pink. Its perfect to wear on a girl's night out!
There you go, a summary of the new shades, love them? Buy now! 😀 It's worth it. Remember, putting on a right shade of nail polish adds up extra glam on your outfit.
Once again, thank Emman for sending me these! 🙂