Few weeks ago, I received three wonderful charmed bracelets from Cutey. 🙂 Yes, you read it right, weeks ago 🙁 I'm not able to update my blog that much 'cause I've been very busy and have been sick too 🙁 That means a lot of pending reviews and outfit posts. Anyhow, I'm back to the track now. Gonna blog a lot so watch out!
Moving back to the charmed bracelets I got from Cutey, here they are :


I was stunned on how pretty they look when worn. Will definitely use them on my outfit posts. 🙂 Hopefully soon! *crossed fingers*


The colors of the charms on the bracelet above reminds me of how playful I am when I was a kid. I think the color combination looks of this bracelet is so playful, fresh & the yellow charm shouts out SUMMERRR! 😀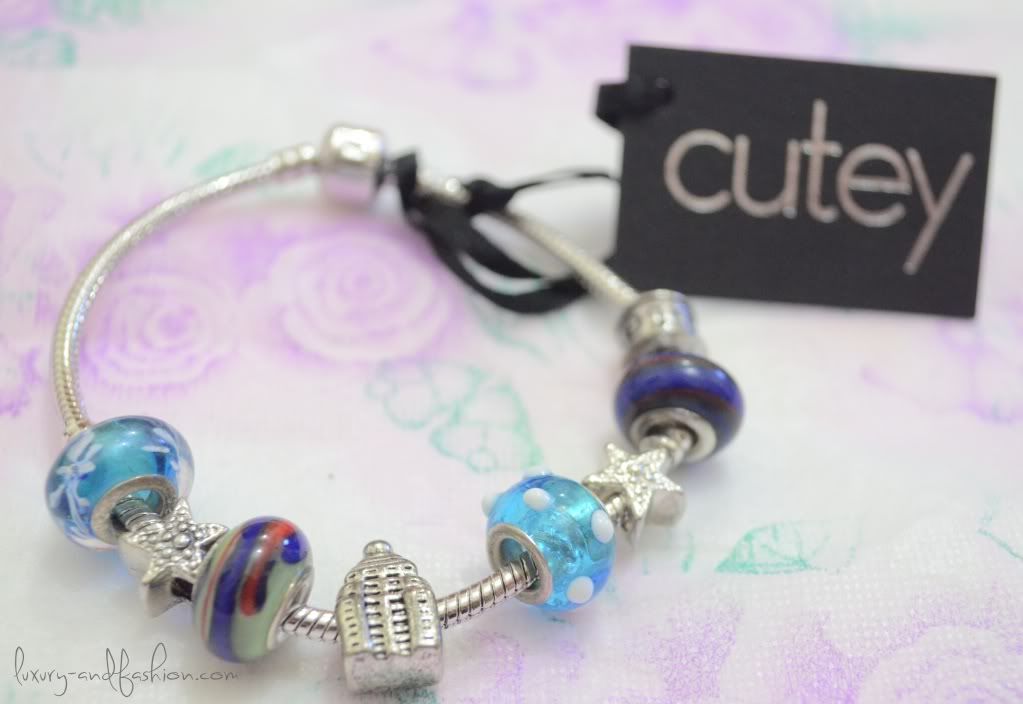 However, this bracelet above reminds me of the beach. I know, I know, the stars should remind me of a peaceful night. I'm weird. LOL. Maybe, it's the shade of blue is the culprit in making the bracelet above remind me of the beach. Blue looks so refreshing, don't you think?


So this one reminds me of my girly side. It's soo pink! Pink is every girl's favorite, no one can ever deny it. ;p
My new bracelets from Cutey looks charming right? Hence the title, Get charmed with Cutey! =)
I'm inlove with their Shamballa Collection too, you must check it out! =)